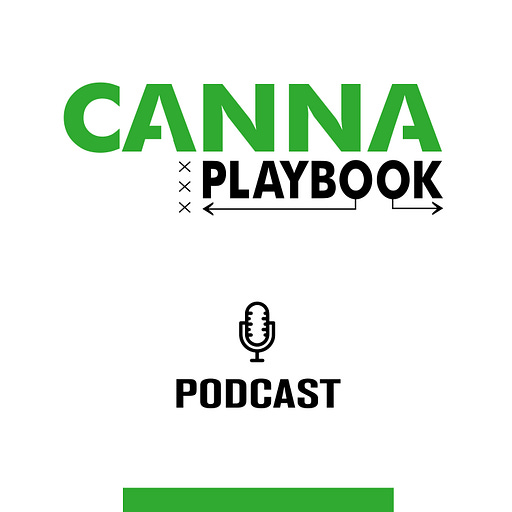 Nov 21, 2019 • 36M
CPB | #005 - What the Future of CBD/Cannabis/Hemp Marketing Looks like and how you can be prepared to win!
The Canna Playbook is the only podcast that explores the full Cannabis industry to bring you stories of success and deep learning points from entrepreneurs from all facets of the Cannabis Industry. We also will let you know the real deal on how to monetize, scale and grow your audience for your THC or CBD Brand. We have spent over $2.6 Million + in ad spend on social channels and want to help you understand the playing field whether you are a marketer, affiliate marketer, network marketer, CBD business or anyone trying to build an audience. We will be bringing you interviews from brands, growers, dispensaries, deliveries, distributors, SaaS solutions and investors that are trailing the way in the space and growing wildly profitable CBD & Cannabis companies. The industry is so new and we will be bringing you the happenings each week. Tune in weekly for new episodes. *If you like our content please provide us a review and don't forget to hit the SUBSCRIBE button so you don't miss any of the action. 📺 Join our Exclusive FB Community: http://bit.ly/fbcannaplaybook 📲 Book your FREE Discovery call: https://www.cannaplaybook.com/connect
Learn how to advertise online and scale in the cannabis & CBD Market. We are the specialist in this area and we know how to make a profit for our clients.
Join our free mini course on getting started in the Cannabis and CBD industry: 
🆓Get our free Canna-Business Audience Building Course: http://bit.ly/cpb_freecourse
Are you still not sure how to grow your online presence with Facebook, Instagram, google?
You can easily analysis the growth of your online presence and business. 
Are these questions revolving in your head like How Cannabis & CBD Legal, how to market your cannabis business and CBD marketing tips and tricks etc.
No need to worry about it,  if you do not know How to Start Selling CBD online. Our highly expert team is here 24*7 for the help of you. 
If you think that this information can help you. Book a call to talk to us and lets us help you.
📲 Book your FREE Strategy call: http://bit.ly/GLMappt
Join our FREE CBD/Cannabis Community : http://bit.ly/fbcannaplaybook