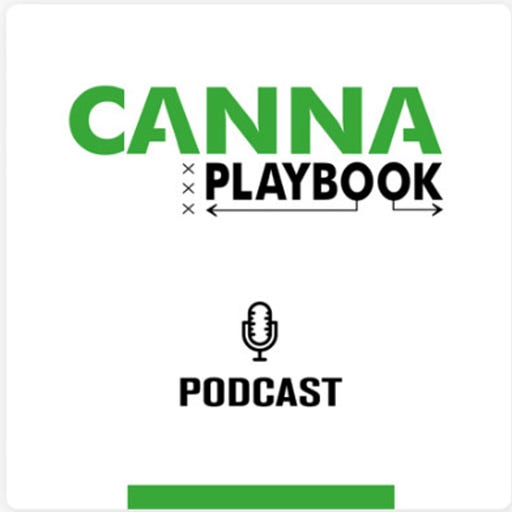 Jun 24, 2020 • 1HR 2M
CPB | #007 - Discovering the CBD Markets in the UK from the lens of a market leader with LDN CBD
The Canna Playbook is the only podcast that explores the full Cannabis industry to bring you stories of success and deep learning points from entrepreneurs from all facets of the Cannabis Industry. We also will let you know the real deal on how to monetize, scale and grow your audience for your THC or CBD Brand. We have spent over $2.6 Million + in ad spend on social channels and want to help you understand the playing field whether you are a marketer, affiliate marketer, network marketer, CBD business or anyone trying to build an audience. We will be bringing you interviews from brands, growers, dispensaries, deliveries, distributors, SaaS solutions and investors that are trailing the way in the space and growing wildly profitable CBD & Cannabis companies. The industry is so new and we will be bringing you the happenings each week. Tune in weekly for new episodes. *If you like our content please provide us a review and don't forget to hit the SUBSCRIBE button so you don't miss any of the action. 📺 Join our Exclusive FB Community: http://bit.ly/fbcannaplaybook 📲 Book your FREE Discovery call: https://www.cannaplaybook.com/connect
Welcome to Episode 007 of the Cannaplaybook.
What's going on Canna Playbook Nation, hope you are doing amazing today from wherever in the world you are tuning in from.
As always we are on a mission to bring you stories of cannapreneurs and the very people the power the cannabis industry. 
We know cannabis is a global game, and as the game is global,  we wanted to go overseas on today's episode and chat with my good friend Joseph Oliver.  Today we go to the United Kingdom to see what is happening overseas and how the CBD market is progressing.
Joseph is a social entrepreneur and sustainability leader with over fifteen years' experience. 
His career has mainly been involved in advising private companies, governments, social enterprises, and non-profits on how to innovate and scale using cutting edge future technologies and ethical practices for economic and societal growth.
Joseph also is involved in the CBD industry in the UK and so today we will dive into how the game is being played out over in the United Kingdom and gain some insight through Joseph and his experience with LDN CBD
The company was co-founded by Joseph Oliver and Aaron Horn, both of whom share a love of the cannabis plant and have a wealth of experience with its beneficial properties for health and wellness.
Joseph has a number of close family and friends who are using the plant to alleviate ailments, and he uses hemp extracts personally to help reduce stress. 
Aaron was introduced to cannabidiol by a healer in Glastonbury while suffering from PTSD after an accident. 
He has since given public interviews on his experiences with CBD and is a lifelong advocate of the healing properties and potential of the cannabis plant. 
This focus led them to open the UK's first high street shop dedicated to cannabinoids on 5th July 2018 in Camden Town, London, followed shortly after with the rolling out of a select range of high quality branded CBD products. 
Since then there has been a mass-adoption of cannabinoid products and LDN CBD has been right in the middle of this incredible market phenomenon, getting early coverage from The Sunday Times, The Telegraph, The Guardian, Vogue and GQ to name a few. 
So it was definitely an honor to have him on today's episode so sit back relax and lets ease into to today's episode 
To learn more about Joseph: https://www.josephtenzinoliver.com
To learn more about LDN CBD: https://ldncbd.com
To learn more about our solutions or how you can get on our podcast, book a discovery call here: www.cannaplaybook.com/connect
📺 Join our Exclusive FB Community: http://bit.ly/fbcannaplaybook  
📲 Book your FREE Discover call: https://www.cannaplaybook.com/connect