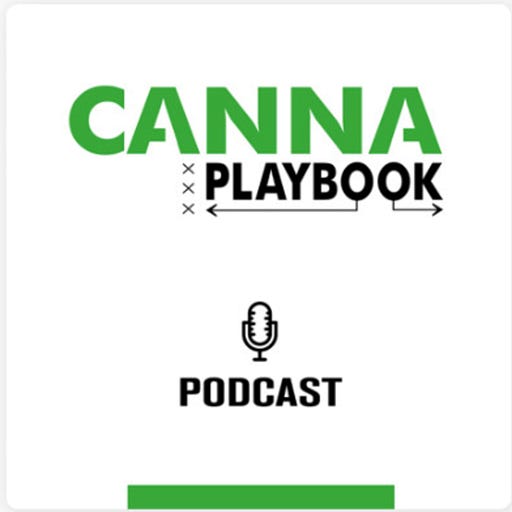 Jul 1, 2020 • 1HR 1M
CPB | #009 - Understanding the Current & Future Sustainable Cannabis Cultivation space with Humbolt's finest, Smooth Cannabis
The Canna Playbook is the only podcast that explores the full Cannabis industry to bring you stories of success and deep learning points from entrepreneurs from all facets of the Cannabis Industry. We also will let you know the real deal on how to monetize, scale and grow your audience for your THC or CBD Brand. We have spent over $2.6 Million + in ad spend on social channels and want to help you understand the playing field whether you are a marketer, affiliate marketer, network marketer, CBD business or anyone trying to build an audience. We will be bringing you interviews from brands, growers, dispensaries, deliveries, distributors, SaaS solutions and investors that are trailing the way in the space and growing wildly profitable CBD & Cannabis companies. The industry is so new and we will be bringing you the happenings each week. Tune in weekly for new episodes. *If you like our content please provide us a review and don't forget to hit the SUBSCRIBE button so you don't miss any of the action. 📺 Join our Exclusive FB Community: http://bit.ly/fbcannaplaybook 📲 Book your FREE Discovery call: https://www.cannaplaybook.com/connect
Welcome to Episode 008 of the Canna Playbook.
What's going on Canna Playbook Nation, hope you are doing amazing today from wherever in the world you are tuning in from.
As always we are on a mission to bring you stories of cannapreneurs and the very people the power the cannabis industry. 
We all know that California today leads the Cannabis game in growing techniques, growers, and just having some of the best flowers out in the market, honestly GLOBALLY. 
Consuming Flower and getting high-quality flowers is a huge component of the Cannabis Industry.
It constitutes at least 1/3 and more of all sales at dispensaries and deliveries and getting and getting high-quality flower has been California specialty.  
The hard truth is that most product that people consume is full of pesticides and just not grown to quality.
So we wanted to find a very high-quality grower to give us some insight into what the industry is like from the Growers perspective that not only is producing high-quality products, but also educating the market on quality and sustainability.
Today we have a very special grower from Humbolt County. If you are not familiar with Humbolt this is where the best medicine and cannabis is cultivated. 
Today from Humbolt we have my good friend  Amalia Steel who is j the brand director of Smooth Cannabis which is a flower brand out of Humbolt County.
When it comes to sustainable cannabis cultivation, they are the leaders in the industry. 
And from looking at their product on their site they absolutely have some amazing quality flower.
It was definitely an honor to have her on today's episode so sit back relax and lets ease into to today's episode 
To learn more about Smooth Cannabis: https://smoothcannabis.com
Follow Smooth on IG: https://www.instagram.com/smoothcannabis/
To learn more about our solutions or how you can get on our podcast, book a discovery call here: www.cannaplaybook.com/connect
📺 Join our Exclusive FB Community: http://bit.ly/fbcannaplaybook  
📲 Book your FREE Discover call: https://www.cannaplaybook.com/connect