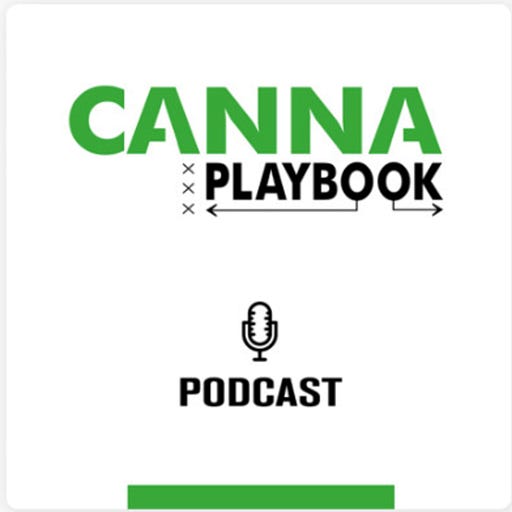 Jul 23, 2020 • 56M
CPB | #011 - Discovering the Cannabis Edibles Market and how to run a World Class Edibles Brand in a highly regulated market
The Canna Playbook is the only podcast that explores the full Cannabis industry to bring you stories of success and deep learning points from entrepreneurs from all facets of the Cannabis Industry. We also will let you know the real deal on how to monetize, scale and grow your audience for your THC or CBD Brand. We have spent over $2.6 Million + in ad spend on social channels and want to help you understand the playing field whether you are a marketer, affiliate marketer, network marketer, CBD business or anyone trying to build an audience. We will be bringing you interviews from brands, growers, dispensaries, deliveries, distributors, SaaS solutions and investors that are trailing the way in the space and growing wildly profitable CBD & Cannabis companies. The industry is so new and we will be bringing you the happenings each week. Tune in weekly for new episodes. *If you like our content please provide us a review and don't forget to hit the SUBSCRIBE button so you don't miss any of the action. 📺 Join our Exclusive FB Community: http://bit.ly/fbcannaplaybook 📲 Book your FREE Discovery call: https://www.cannaplaybook.com/connect
What's going on Canna Playbook Nation, hope you are doing amazing today from wherever in the world you are tuning in from.
Today on the Canna Playbook the very talented Roxanne Dennant is joining us from Fruit Slabs (www.fruitslabs.com)
Roxanne is the CEO & Co-Founder of Fruit Slabs, which is California's preeminent health & wellness cannabis company.
What is a Fruit Slab? They are precisely medicated goodness that is made of all-natural fruit squares, created using real fruit ingredients that are certified organic and non-GMO. 
There is never any added sugar and they are naturally vegan, gluten-free, and guilt-free as they feature a low calorie & sugar count.
Fruit Slabs company is one of the only overall certified Kosher edibles in the California market, making the product available to those with dietary and religious restrictions.

To learn more about them, visit them at: http://fruitslabs.com
To learn more about our solutions or how you can get on our podcast, book a discovery call here: www.cannaplaybook.com/connect